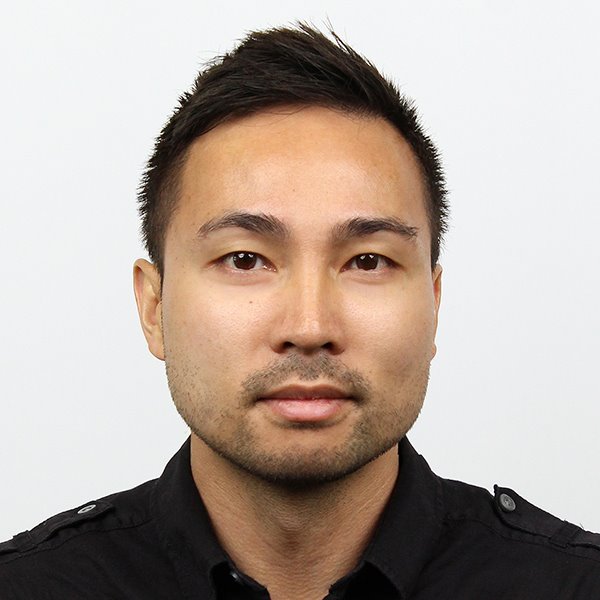 James Aparis


At an early age, James began his artistic talent when he saw a "M*A*S*H" helicopter landing in an open field in the Philippines. He was curious with the helicopter's structure and its function. So, he started drawing the image he saw that afternoon.
Fast forward, James continued to draw but also dreamed of becoming a robotics engineer. However, his passion for drawing became more realistic. He gravitated into the flow of his hand on paper, that gave him creative freedom. He pursued his passion, and became a designer.
——
James is a multi-disciplinary designer with over 15 years of experience, focused on visual and interaction design. His background as a freelance consultant and a full-time art director gave him an array of experiences. He has worked with small business owners to major companies, such as MillerCoors and Microsoft.
His work from initial art sketches, print and interaction designs gives James the understanding of the many stages and phases of design. In addition, the importance of timelines, collaborations and communications to successfully launch campaigns and projects. This has given James the ability to manage multiple projects, while balancing the changing demands of different team members and departments. He meets each deadline given to him, and is committed to every assigned tasks.
James is detail oriented, and is always exploring different art mediums to show creativity in design. He is continuously learning and exploring to expand his craft, which has resulted to opportunities that has taken him to major cities in the US and internationally. His skills, positive attitude and approach have only given him a diverse client base and portfolio.
——
Jungle Butter Design
In High School, James started a small business to support local businesses around the Seattle area. He created murals to highlight civil rights leaders and local community activist to increase social justice awareness. In addition, created murals for multi-Grammy award winning artists. With hard work, he landed and managed clients like Philly's Best, Columbia City, and KeyArena, currently known as the Climate Pledge Arena.
APARYZ Design
From his experience with Jungle Butter Design, James expanded his business by establishing APARYZ design. This focused in helping clients with their business logos, business cards, and websites.
MillerCoors
While James was in Chicago, IL to explore design schools, he reached out to a contact about the landscape of design work in the city. His contact, who worked at MillerCoors invited James to the MillerCoors' office. With his portfolio on hand, as he just finished visiting a few design schools, his contact wanted him to share his portfolio. This led to the agency's interest in hiring James to the firm, an art directional path that game him 5 years of robust design experience. His growth in the design world led him to the gaming industry at Xbox.
XBOX / Microsoft
At Microsoft and Xbox, his projects expanded to a wide range of AAA games and movies. This experience created incredible learning opportunities as a Visual Designer and Studio Artist. This allowed James to have more creative freedom.
——
When James is not designing or creating large murals for business owners, he spends his time with his wife and two active sons. You will most likely see them enjoying the outdoors, and learning about planets and cosmos. He is always so fascinated seeing the world through his sons' eyes.